Unless the Lord builds a house, its builders labor over it in vain; unless the Lord watches over a city, the watchman stays alert in vain (Ps. 127:1, HCSB).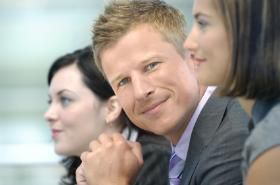 Most of us have worked hard to get where we are today. If you're like my wife and me, you periodically reflect back over your years of laboring. In our case, we can hardly believe it's been 43 years. I was in my second year of seminary in Scotland.
We had just enough savings between us to squeak through the year. By the time we got back to the States, I had decided not to pursue ministry as a profession but was unclear about what I would do as an alternative. We borrowed money from my mother for the first month's rent and security deposit on an apartment. No furniture, no job, no prospects, and practically no money — our future was uncertain, but that didn't seem to matter.